Pulled the demo permit Monday: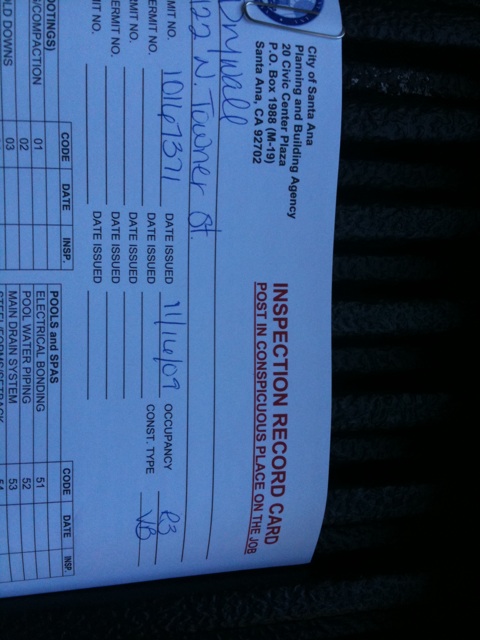 Yday the crew spent the day clearing the human debris. Tearing up the carpets. Getting the floors ready for the bully board. So we don't wreck the original hardwood floors. Today they started demo on all the built in's. Closets, cupboards, counters, etc.
As we're closing up shop it looks like this: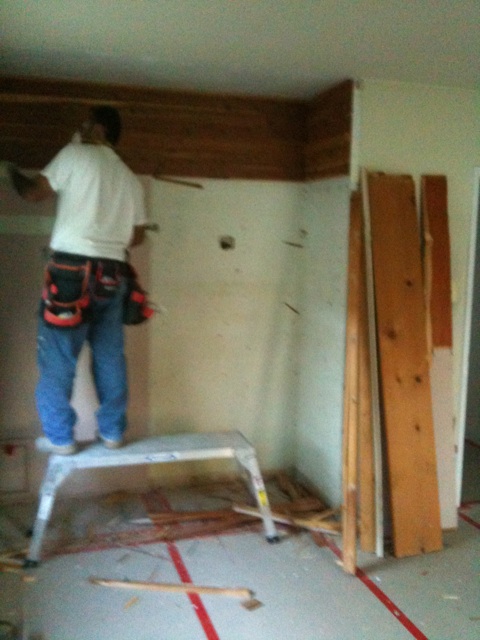 Mind you these guys started their day at 0830 at my house doing demo. I HEART my crew!!!