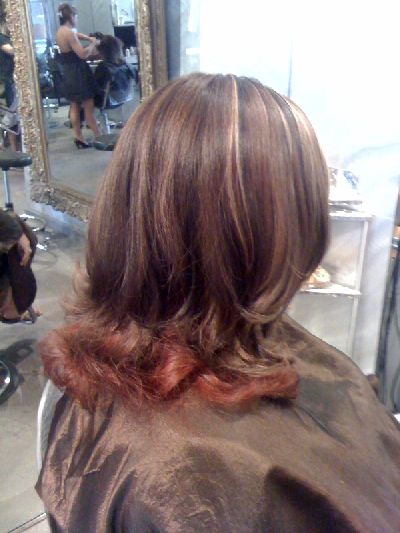 Check out the gams on the stylist in the mirror Hello Nurse!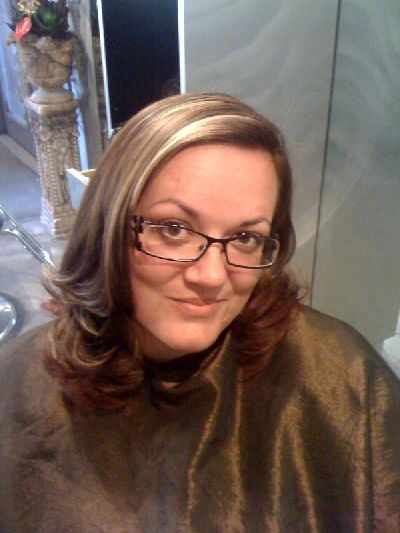 Eli saw me trying to get some self shots and he's all "no no darlink, you can't do eett. i vill do eet" (he's a Swed) "your so guurrorgeous i em inspired!" unhunh. ya right. can i go now?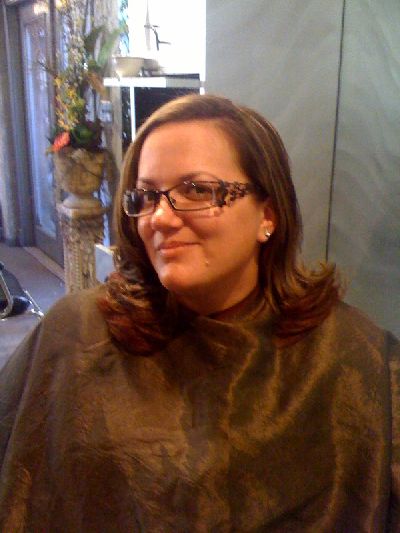 he's so full of flattery and is looking for male Go-Go Dancer for some event tmrw night.
somehow tho instead of coming out of there with punky funky style i gots the dreaded 'mom hair.' something about a blowdyer and barrel brush i can't frakking stand…
where's the manic panic??