We brought the mountain to Mohammad.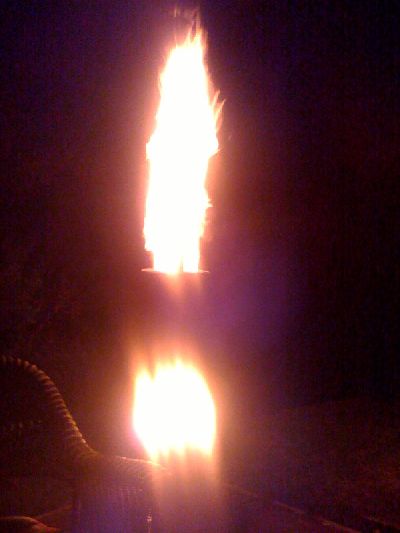 it's a Chimera (sp?) with tiki torches set in it. they blazed like lint.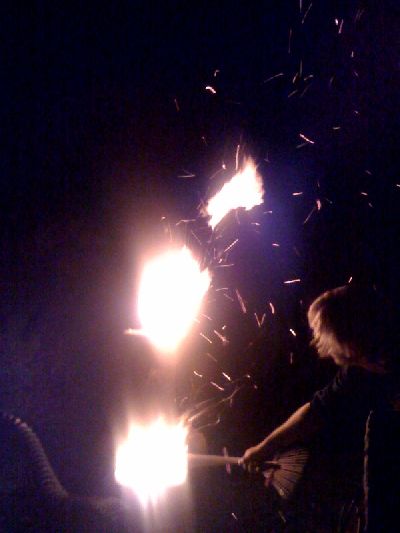 that dude spiking the blaze with a wooden broom, is a nurse. remind never to get ill or in need of emergency attention near his place of employment. he's a ditz.