This is a sign a parent cares about the kid and takes kid to Dr's to
get pricked prodded and explored to see why he's got a chronic runny
nose and stuff. It's so chronic kid isn't even aware he's itching
rubbing his nose constantly.
Egg calls this evidance of hate. A clear sign I no longer love him.
While I did get pleasure from his pain for the marking of his back I
also got super antsy and upset his welt on his arm was growing by
leaps in mere seconds and naught I could do to fix him.
I still don't think he has forgiven me!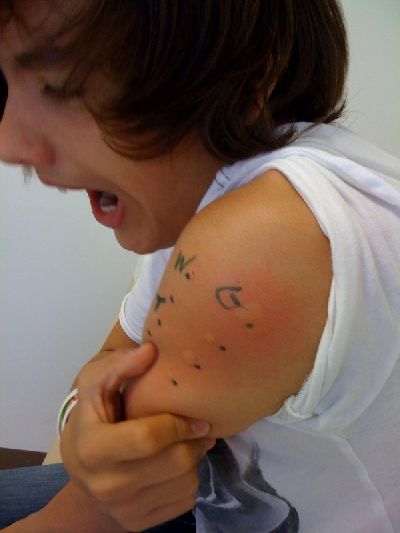 nn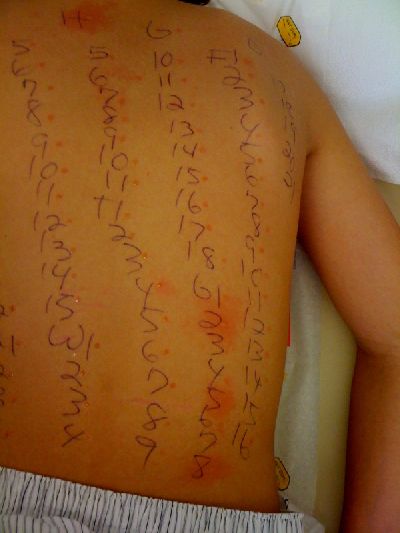 nn