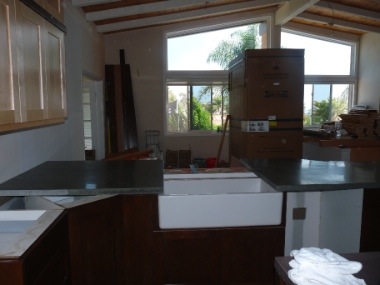 2 major things happened today. the damn 1000lb fridge is IN the house Vs IN the garage. this required a crane. so while the crane was here the concrete guy brought over some of the bigger pieces of counter. in the above shot you can see 2 chunks of counter plus the fridge. in the lower right corner you can see the corner of the island, covered with rags… ya i can't keep anything tidy anymore!!
the below shot is all i could find of the same kinda view. i'm pretty sure i was in the corner, where i also am in the above shot, but as you can tell the latter used up more floor space.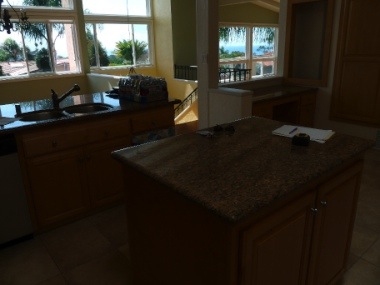 we've come so far i'd forgotten that there was even an end. now we've reached the point where the finish is so close i can smell the oatmeal cookies!