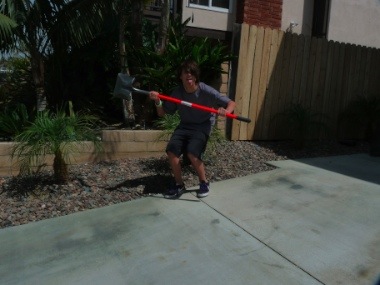 we updated the electricity panel to the house. it went something like this.
there used to be 4 fancy palms and some pretty rocks and quite wide. Everything had to be removed and/or dug up to allow us access to the buried cables that serve the casa. the electric panel on the side of the house was original to the house.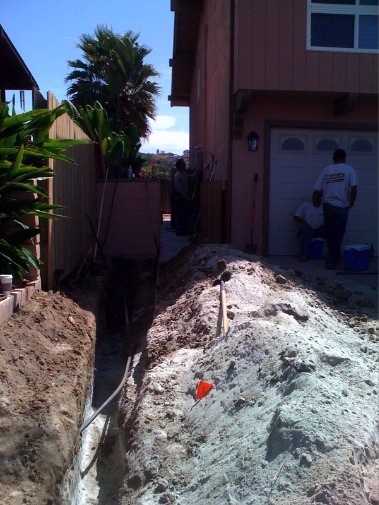 it wouldn't have had enuf watts or amps (whichever word) to service us once all the kitchen and lighting and electrical upgrades have been completed. there would have been conversations something like "honey, i'm running the washing machine and the TV is on so you can't microwave any hot pockets right now"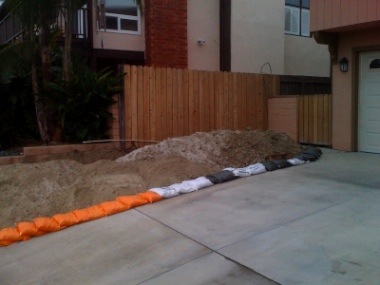 so we bit the bullet. powered down the house (we went to VA). Mr CM got a crew tghtr and they tore shit up!! i was sad to miss it. turns out i like DEMO. very much enjoy the DEMO!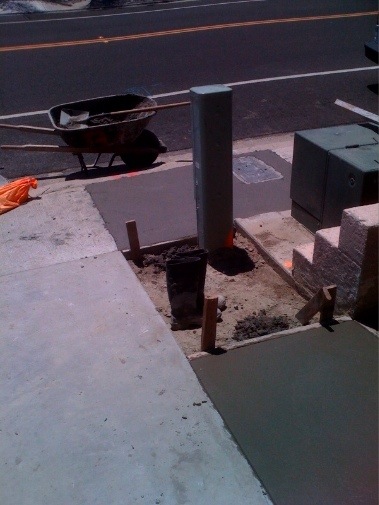 so instead of keeping such a wide area i had them narrow the gap. we need more concrete for parking then i like to have green things that need water and care and s.t.u.f.f.  Today, Mr CM, Egg and I did this! well they did the lions share.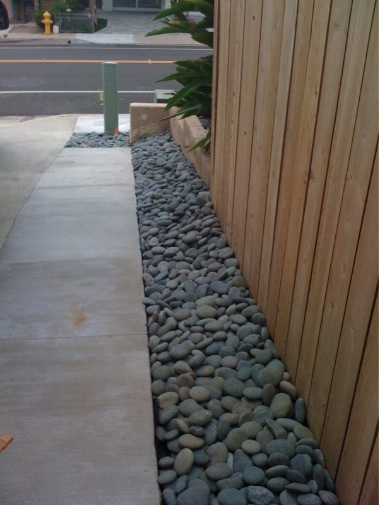 i mostly stomped on the rocks to set them. i also carried the bags to the trash and keep at Egg to keep working! it didn't really take that long. maybe 30 minutes…
to me it looks much better. i used the same rocks my neighbor has so there a visual continuity that didn't exist before. some of the rocks (Black Mexican Pebbles) still had seaweed attached to them not to mention sand in the bags! kinda crazy cool imo.