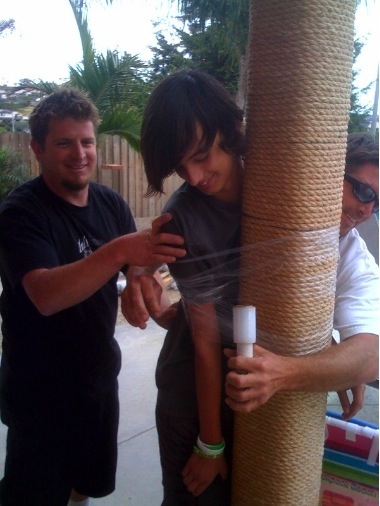 typical hijinks here at the casa. Egg, Mr Contractor Man & Cory The-Plumber-Who-Says-He-Will-Do-Something-Tmrw-But-Really-Means-16-Days-Later.
he's cute tho so i'll keep him around. however much that shite annoys me.
Truth be told the Egg has been actually doing some gopher type labour around the house. i'm quite proud. i didn't even have to ask him today… may MrCM did tho.