Okay it's only over the closet. opening up all the negative space or
chi if you will. It makes me HAPPY!!!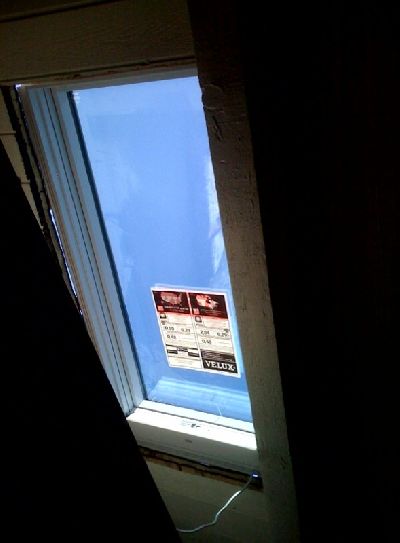 this was just one of 3 skylights that went in. 2 in the guest master suite and i replaced the old timey plastic cracked one with a new. YAY for natural light!