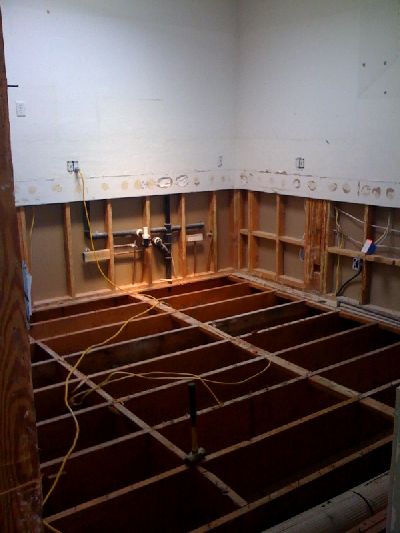 i really love the sledgehammer just balanced so. i didn't really love the noise from today.
sledgehammer pounding
wood crunching ripping
many millions of thumps from manboots up and down the stairs
generator
nail gun whoofing popping
lazer leveler beeping. the higher faster the pitch got the more dead-on level, and since level is the goal there was an extreme amt of beeping.
table saw (it was outside…)
noise be damned! i big puffy heart the process.