Gear Up Gramma
We're all geared up and ready!
I ordered a bag of shrimp. Ogre got crawfish.
We needed a lesson in How To eat crawfish.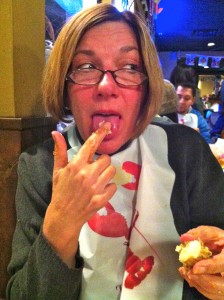 Gramma went with a few lbs of
steamed crabs. she'll be a happy Gramma now fer sure.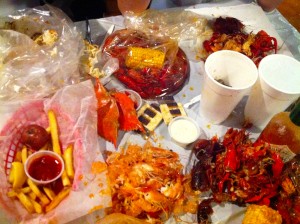 OMG! good thing they lay big white pieces of heavy paper
down. means we just took all the liquids off the table and rolled it right up when we were done.
i like this method. think it'll go over well at dinner? everythign served in plastic bags, spiced all to hell and
then rolled and trashed? i may try…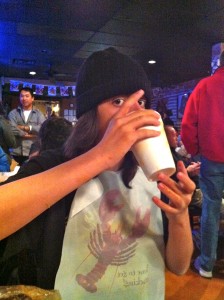 MAMA IT BURNSSSSSSS!!!
(15yrs old and still puts his bib on backwards)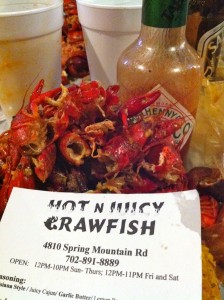 just getting the 411 in case y'all wanna
go out there sometime. it's more 5 star fun then 5 star meal imo
but worthwhile. I think next itme I'll just order some hushpuppies, a dozen ersters and
a fountain drink. =)