Trying to tell me something?
Yday a hawt red Vette and a Delorian. Today 2 hawt Vette's and an
un-photographed bright beautiful yellow Lamborghini.
Or I just live where not only the ppl are beautiful but the cars are
too. 😉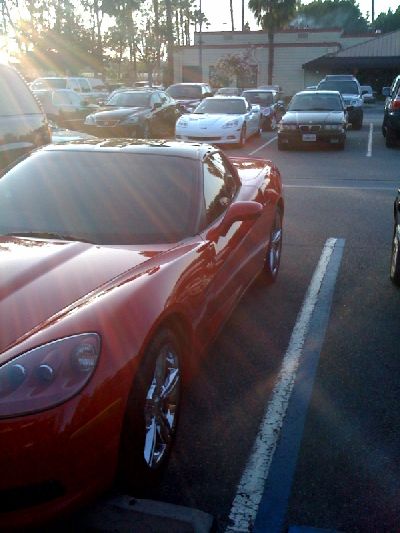 and then there was the frakkin Bentley otw home. was too dark to get a foto of… sad. but it was very seksy.